Did you know that there are some destinations in the world where "selfie" is not a word to be thrown around lightly? And taking a quick and harmless self-portrait using whatever device you have to hand can actually be considered illegal?
Yet another report from the team over at ParrotPrint has revealed specific locations and annual events around the world where taking selfies is totally banned for some pretty understandable reasons.
• These are the best selfie cameras (opens in new tab) – just make sure that selfies aren't illegal where you're going!
We recently reported on similar research (opens in new tab) conducted by ParrotPrint.com (opens in new tab), which shockingly revealed that it's illegal to photograph the Eiffel Tower at night without authorization – if you plan to use the images for personal gain or professional uses (we had a lot of angry emails about this one!).
Selfies can be just as bad in some areas of the world, where taking them is strictly forbidden, considered illegal, and even punishable by expensive fines. In most cases these provisions have been set in place to protect visitors, as opposed to restricting them, but if your life means more to you than a quick selfie then you might want to get clued up on some of these photography travel laws…
(opens in new tab)
1) Big cats in New York
This might seem pretty obvious to some, but do not take selfies with lions or any big cats that you might come across at New York state zoos, carnivals, or circuses. Not only has it been made illegal in the state of New York after a social media trend saw a rise in "tiger selfies", but it's also really bizarre and likely distressing for the animals involved, too.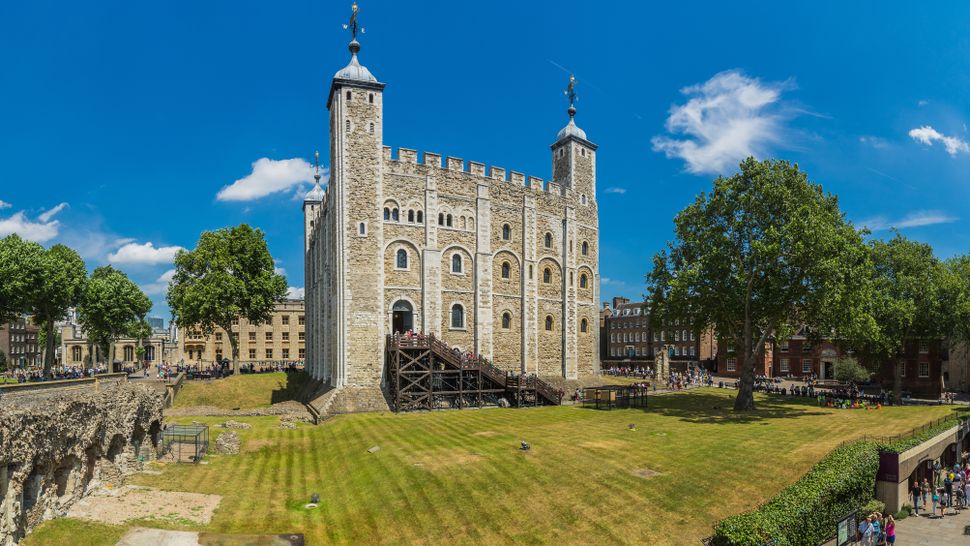 (opens in new tab)
2) Tower of London, United Kingdom
This selfie-banned site at the Tower of London is home to the royal Crown Jewels – and as a security measure it's strictly forbidden to take photos of any kind, including selfies, or to record videos of the royal gems situated inside the Jewel House.
The jewels have been adorned by kings and queens upon their coronations and are kept under high security with over 100 CCTV cameras, as well as guards keeping a watchful eye out around the clock for anyone daring enough to sneak a photo. There are high consequences for those caught, as any images could potentially reveal weak spots in security and structure broadcast to potential thieves.
(opens in new tab)
3) Garoupe Beach, France
Live in the moment. Holidaymakers at Garoupe Beach in southern France are banned from taking selfies during the busy season and in the middle of summer, to encourage tourists to stop bragging about their holidays and enjoy the moment.
Beach authorities actually introduced a law banning visitors from taking selfies on the beach, wanting Garoupe to be a haven for visitors to enjoy rather than showing off on social media.
(opens in new tab)
4) Mecca, Saudi Arabia
Can selfies interfere with religion? The government in Saudi Arabia seems to think so, having banned those taking the "holy journey" (The Hajj) pilgrimage to the city of Mecca from taking selfies along the trip, as it is seen as disrespectful.
The Hajj is a sacred journey that every adult Muslim is encouraged to make at least once in their lifetime, taking place during the final month, Dhu'al-Hijjah, in the Islamic calendar.
Many believe that taking a selfie resembles an act of tourism, which in itself takes away from the intended tranquillity and devotion required for acts of worship during this pilgrimage.
(opens in new tab)
5) Pamplona, Spain
The annual Running of the Bulls event occurs in Pamplona, Spain, for eight days in a row during July, and involves runners dashing through the streets of Pamplona while being chased by live bulls. This event is not for the faint-hearted!
To stop visitors from putting their lives in danger at the controversial event, there are several rules in place. This includes obstructing the course, distracting the animals, and trying to take a selfie with the bulls, which could subject visitors to hefty fines of around €3,000 ($3,230 / £2,650 / AU$4,850 approximately).
(opens in new tab)
6) West Japan Railway Company
This selfie ban specifically applies to the use of a selfie stick (opens in new tab), as across the West Japan Railway Company, a law has been introduced and a warning issued to travelers regarding the overhead wiring of trains – which may cause possible electrocution, even if the selfie stick doesn't necessarily touch the wires.
(opens in new tab)
7) Lake Tahoe, California
Lastly, the state of California has banned selfies from being taken specifically in the freshwater Lake Tahoe region in the Sierra Nevada Mountains. A law was introduced in the interest of visitor safety, given that a high percentage of wild bears live in the area, amid fears that people were beginning to get dangerously close to potentially dangerous animals in the hope of obtaining a popular "bear selfie".
---
Do large portions of the population have some kind of death wish? There must have been large masses of selfie-takers wreaking havoc to warrant these laws being put in place.
"It's now become second nature to take a selfie wherever we are to send to our friends and family, share on social media, or just keep as a memory for ourselves," says Matt Dahan from ParrotPrint.com. "It's difficult to imagine that some tourist hotspots around the world have actually banned anyone from taking a selfie."
Would you ever risk your life for a once-in-a-lifetime selfie op?
You may also be interested in the best travel cameras (opens in new tab), as well as the best lenses for travel photography (opens in new tab) and not forgetting the best travel adaptors (opens in new tab) too.